HOW TO PHOTOGRAPH YOUR NEWBORN BABY AT HOME
WHEN YOU ARE UNABLE TO HAVE A PROFESSIONAL SHOOT DURING THE CORONAVIRUS PANDEMIC
Getting a news of expecting a baby is one of life's most amazing and wonderful moments! We, new mums, make lots of preparation in welcoming a NEW BABY in advance; buying all the baby essentials, creating perfect nursery, reading lots of wise parenting books and planning on having a newborn photo session when the baby arrives.

To slow the spread of coronavirus to protect vulnerable people, the NHS staff, all of us and my youngest clients I decided to postpone all my sessions and to follow the official advice to stay home to save lives. Most of my friends, photographers, did the same. However, newborn sessions can't be postponed - newborn babies are little just for a very short period of time.

With a great sadness I had to contact all my newborn session clients and tell them about not being able photograph their precious baby now. Therefore I decided to help my clients and all mums who are unable to have a professional session and to put together some tips HOW TO PHOTOGRAPH YOUR NEWBORN BABY ON YOUR OWN AT HOME. I hope these ideas will help you create beautiful images of your own baby and to make this experience an enjoyable and stressless for all of you.
CAMERAS AND SETTINGS
Professionally taken photos are great way to create beautiful photos of your family, however the most important thing is to create memories! No matter what camera you have, take lots of photos of your new baby and your family. To get all family members in a frame use a tripod or set a Self-Timer. Even mobile phones have a Camera Timer, so you can easily capture all moments together.
Nowadays you can easily take photos with your mobile phone as well. If you have a DSLR camera and you don't know how to use it, start with one of these shooting modes for taking photos of your newborn at home: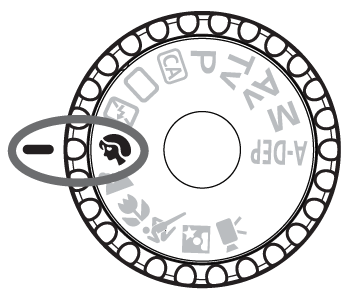 - PORTRAIT MODE - In "Portrait" mode, the camera "think" that there is a subject in the foreground of the frame and choose a shallow depth of field to keep the human subject in focus but the background blurred.
- PROGRAM MODE - In "Program" mode, the camera automatically chooses the Aperture and the Shutter Speed for you, based on the amount of light that passes through the lens. This is the mode you want to use for "point and shoot" moments, when you just need to quickly snap a picture.
- APERTURE PRIORITY MODE - In "Aperture Priority" mode, you manually set the lens aperture, while the camera automatically picks the right shutter speed to properly expose the image.
More tips how to use a DSLR camera for beginners can be found here. I will add a separate post on a camera setting soon.
WHEN TO PHOTOGRAPH YOUR NEWBORN
One of the advantages of photographing your own newborn is that you don't have to stress out about timing. Unlike shooting a newborn session for a client and having a 2-3 hour slot, you have days, even weeks , to take beautiful collection of photos of your sweet new baby. You need to take time for yourself to rest and recover from the childbirth experience, so please do not rush and do not try to take all images from your "must-have-photos" list in one day.
You probably heard that the first two weeks are best to photograph a newborn. It is a common practice for posed-style newborn photographers to get sleepy curly poses. This time would be ideal to capture your baby in sleeping poses and to photograph all cute details. Because lifestyle newborn photography doesn't require a sleeping baby through the whole session, this type of session is more flexible on when the baby can be photographed - you can photograph your baby within a first month.
SHOOTING SPACE
I find the living room, master bedroom or the nursery the best spaces for lifestyle newborn sessions. Your photos will look much better without busy background, so my suggestion is to remove few unnecessary items from these rooms located close to the windows.


LIGHTING IS A KEY
Open all of the blinds and curtains in your home. This enables you to find the best source of natural light in your home. Sometimes the best location ends up being a foyer, by the backdoor or kitchen, usually wherever there is a large window. The closer the light, the better and softer it is. So when possible, get right up next to the window, ideally across, the light from the above will be flat. Avoid the direct sun - if you can see the light beams on your model, try to move around and choose different time of the day. Turn off the overhead lights. Also, do not use the pop up flash - it causes unflattering shadows and very harsh light. Shoot from all different angles, including from the above. You can also create a backlit silhouette portrait just by standing in front of your window.
SAFETY
Newborn safety is always my number one priority. All my tiny models are photograph in very natural positions. I never force the newborn into any pose, which might be unsafe. When you are searching newborn photo ideas, you may see lots of creative images where the baby is hanging from a branch, placed on or inside an unusual object, or appears to be wrapped up in a cocoon or to be propping their own head up on their hands. All of these photographs are created as COMPOSITES because it would not be safe to leave your baby in these positions. Instead the photographer takes a series of images and merges them together in Photoshop afterwards. For safety reason I would suggest not to try these poses at home.


HAPPY BABY
A well fed baby is a happy baby. Please feed and burp your baby right before you start to ensure your baby is happy.
I recommend that you keep your home a bit warmer than normal (like a 25 degrees or so). Newborns are used to being all bundled up, warm and cosy - ideal for taking those adorable naked baby shots. Pushing up the thermostat is guaranteed to make your own session flow more smoothly and help them sleep better.
If baby's skin is a little dry or flaky, try applying a small bit of baby lotion to those spots the day before our session. But don't worry if it doesn't go away completely.


PATIENCE IS KEY

Be patient. If the baby gets fussy or alert, do not worry, try another time. A baby can sense your anxiety and we want to keep the environment as mellow as possible. The most important thing to remember is to relax and have fun!
WHAT TO WEAR
One of the most frequent questions that I get from my clients is what to wear during a lifestyle newborn photo session. The same rules apply for mums and dads:
- Keep it simple, timeless and comfortable.
- Consider neutral light colours (creams, whites, earth tones, grays or pastel tones) and avoid busy patterns. Busy, loud patterns or logos tend to draw too much attention to the outfit.
- Everyone should dress in a similar-style, for example: all casual or all formal.

- Shirts and dress colours should be within the same colour palette or be complimentary colours, rather than everyone in identical colours. Identical colours tend to look too "matchy". Pants and skirts can be similar or identical in colour, for example: light denim, dark denim

- Bear feet works the best in the home setting.

- Iron your wardrobe. Every detail will show up in your portraits.

White or plain short sleeve bodysuit works the best as the newborn session outfit for the babies - you want to see all the baby's details, so don't cover your baby's little hands and feet.
For lifestyle newborn sessions, I suggest that look at the colours of your home and the rooms you will be photographing in - it works well if your clothing colours and patterns complement each other.
Here at Little Bunny Photography, I photograph newborns in relaxed and free flowing style with a focus on simplicity, connection and storytelling. I love the simple setting of a family's home and photos showing natural beauty of your new bundle of joy and the emotions that a represent during the first few days of real life with your newborn baby; lots of snuggling with mum, dad and any siblings. Your baby is a miracle and does not need lots of props to show how adorable and loved it is.

CLOSE UP OF SWEET BABY FACE
Your baby was just born and you want to remember that cute face forever. You want to show this sweet face to your child, when she/he gets older. So this is definitely 'a must photo' in your newborn photo collection.
SWADDLE THE BABY
Wrapping doesn't only calm the newborn to get better images, but helps to add texture and interest to your images. Babies swing their arms and legs around and swaddling them tight creates a nice clean look and keeps them warm.
You don't have to buy a wrap used for professional photographers, I love photographing babies wrapped with their own muslins, mum's scarf or lying on blanket knitted by they grandma, which makes images even more special.
CAPTURE THE TINY DETAILS
Document all of those sweet little details while they're still tiny. Eyelashes, toes, fingers, lips - they make your baby unique. Photograph the details then the baby is asleep in order to get a sharper photo and to avoid the movement.
Don't worry if you don't have a macro lens. You can still freeze your baby tiny details by using a wider distance from the subject.
FUNNY FACES IS A MUST!
We all want to achieve ideal images with beautiful smiles and cute face expressions. I adore capturing all funny and unique faces of your little one; yawning, crying, stretching....!
DIFFERENT ANGLES
Try different angles with the same set up/pose. There are many ways to photograph the baby just lying on the bed.
CUDDLES IN BED
There is nothing more simple and gorgeous than a new family cuddled up in bed together. If that is something that appeals to you, then I recommend white to light cream or neutral and solid bedding to keep things light and airy (or something that is not too busy). Colourful bedding leaves the colour cast on your skin and draw away the attention from the main character on the photo.
FUN AND REAL FAMILY LIFE
Family photos should be fun and full of laugher. Show your family real moments. Aim to capture natural smiles and the interaction between you and your children. If you have older child than newborn, parents should play with him or her to encourage them to feel comfortable and to smile naturally. My children love looking at images showing our chaotic life more than the one perfectly posed, where everyone is looking at the camera and smiling. Right now you may not like them, but you will cherish them even more in the future. There is something extra special in the more unique or unposed images.